Acculink TPS Kit without Sensor
Regular price
Sale price
$87.66 USD
Unit price
per
Sale
Sold out
Description
The AccuLink TPS system is the combination of a sensor, brackets, and linkage that bolts directly to most of the popular carburetors. This system replaces the traditional cable-actuated throttle position sensor.  
Carburetor, sensor and cables not included.
Features
The AccuLink Throttle Position Sensor (TPS) kit detects the degree of throttle input on a non-EFI engine and provides this information to your COMPUSHIFT system.

AccuLink Throttle Position Sensor kit fits all Edelbrock AFB, Holley, and Rochester carburetors.

Uses Delco 219-908 sensor (not included)

All linkages, brackets, screws and nuts are stainless steel for corrosion resistance and longer life.

The linkage and brackets are laser-cut for extreme accuracy.

The sensor mounts directly to the carburetor and connects via a metal linkage. This eliminates installation and calibration difficulties that can occur with cable-driven
You will require a compatible plug to connect the AccuLink TPS to your system.  If you do not have a compatible plug then we recommend our TPS plug and flying lead kit.
Customers who are using a Lokar™ cable, may wish to purchase the AccuLink Bracket for Lokar Throttle Cables.
Customers using a Barry Grant Six Shooter™ carburetor and manifold should use the Six Shooter™ AccuLink.
Additional Info
SKU:ALS1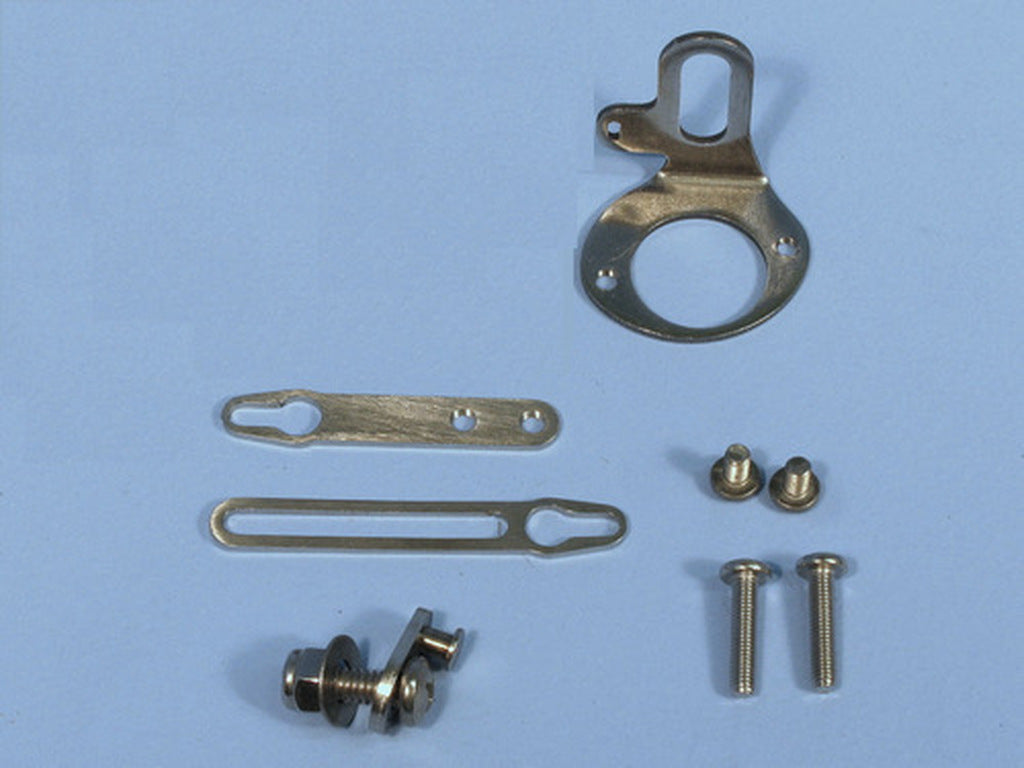 Top shelf quality!
This kit is made of top grade material and looks to be laser cut. The hardware is included and made it an easy install on my '67 mustang fastback
Thanks for your review. We take pride in supplying top class quality products.
Best Regards
The HGM Team