GM 9.5",9.7" Ring Gear,12 Bolt,Rear Differential Cover 2014+ Silverado,Sierra,SUVs
Regular price
$255.00 USD
Regular price
Sale price
$255.00 USD
Unit price
per
Sale
Sold out
Description
Volume: 0.6 quarts over stock, approximately
PML designed this rear differential cover for 2014 and newer Chevy Silverado and GMC Sierra 1500 trucks. This differential is also an option on SUVs, such as 2014 and newer Suburbans. Notes:
Cover works without spacer with Duragrip and similar aftermarket carriers, which are required when changing to 4.10 or deeper gears.
Bracket for parking brake cable probably needs to be slightly moved or bent.
Trucks with the V8 engine probably have the 9.5 ring gear and the optional tow package includes the 9.76 ring gear differential. These two differentials seem to have the same cover.
2014 and newer Suburbans and Tahoes may have a sway bar behind the stock cover. 
2014 and newer Cadillac Escalade may be able to use this cover.
Some trucks have the 10 bolt cover (see our GM 10 Bolt Cover).
We have had installations on 2014, 2015, 2016, and 2017 trucks.
PML's cover features heavy duty construction, extra capacity, and fins to aid in heat dissipation.
Dimensions (click for larger image):
Additional Info
SKU:PML-11129-CAST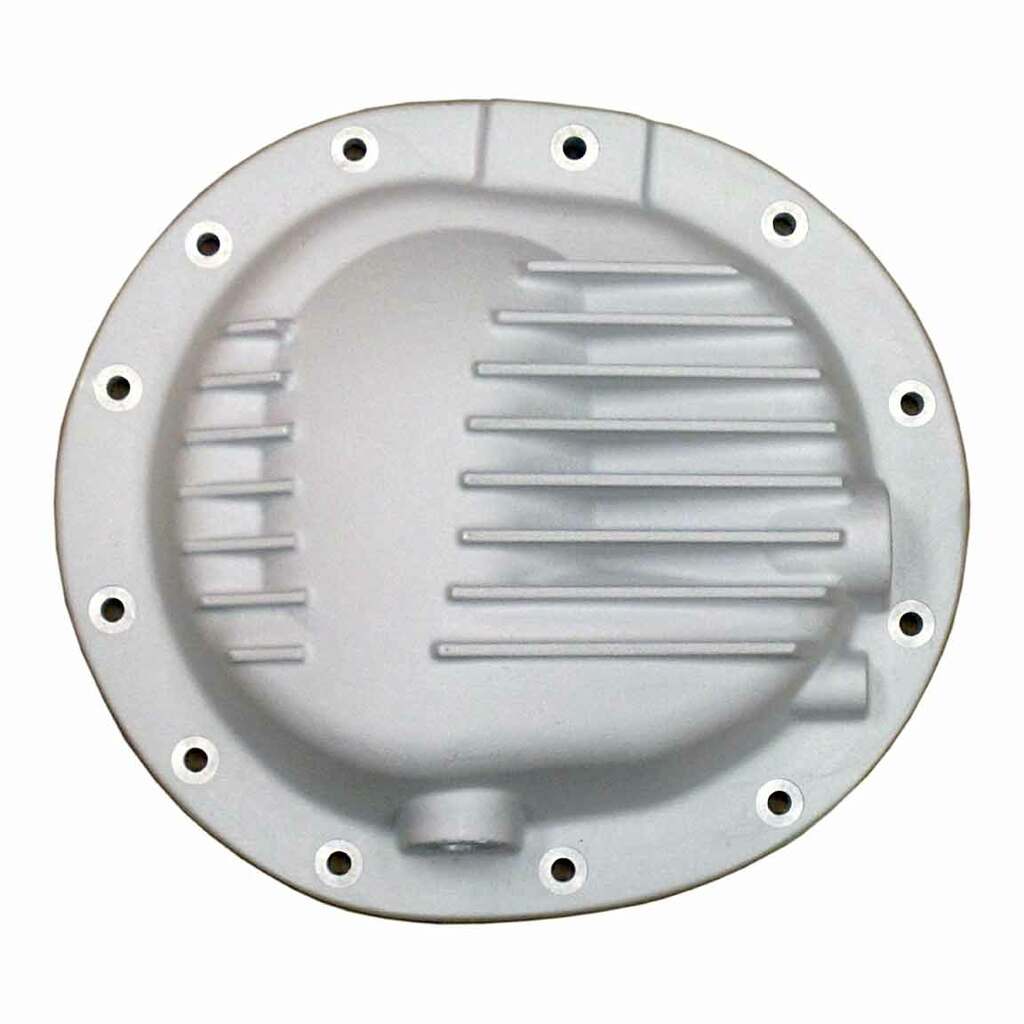 410 gears
Love my new diff still trying to get used to it tho..its a lot different than my 342s .
But now thats its broken in I've been having a blast burnouts are way easier donuts are effortless and it pulls better although alot slower off the line than before my truck get better gas mileage and turns those 35s like nothing
Glad that you are enjoying the product. Thanks for the review.
Best Regards
The HGM Team